Chapter 4
LIVELIHOOD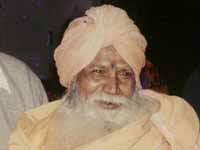 "Who has created this down-trodden state and misery in man? Is the mother of the Universe responsible for this horrible standard? Why a son there is having a golden spoon in his hand? Again, what does it mean that one is deprived of having a bowl of ordinary brass? Why a man is happy to part with all his treasures for the good of humanity, and why the other is not afraid while tingeing his tips of finger with a dirty and calumnious game? So many problems would come within my mind and intertwine with no definite solution.
Probably we are not determinedly ready to gain a systematic good change during our whole span of life. Do we ever care to think that the we are not the masters of our own? A master only has the power to command. By means of tricks, however, nefarious they may be, we accumulate our wealth or fabricate our dominion with all that is best, but we have not the option with us to enjoy those on a perpetual basis. The question lurks at the fore. We are still weaving our design knowing fully well that Death will one day snatch us away from all our belongings.
It is no use stressing upon these points now. I have my mission to play. That will only come to a true shape as and when I have that atmosphere all round. So, to come to the point, I should say that with my very youth set in my body I changed my mode of begging. Instead, I started my life in the form of a Brahminical priest. That is, I secured a photo of the Goddess and hung the same across my neck in order to keep it over by breast. Thus I used to display this deity to certain shop-keepers* of this vast city. Also, while doing this I would be traversing a long distance on foot all day long, and as well, would stretch my palms to certain passers-by for a pice or so.
What a strenuous task it was to gather a rupee out of a whole day's toil! The shopkeepers, as my well-wishers, were distantly apart. The strength in numbers were not even twenty. If ever a shopkeeper remained absent or went out on certain business elsewhere then the question of getting that one pice assistance for the day became a problem!
There is a belief with the majority Hindu shopkeepers that their Deity, known as Ganesh, has to be worshipped by a priest. Always it is done by a matured priest. Hence, my question of becoming an independent priest to one such shop became a problem. Out of pity they used to help me only. Of course, there were cases with a few shopkeepers who used to think about me as their lucky agent. Hence, it was due to their earnest desire I used to visit them accordingly.
Tired or exhausted - no matter, I would be in my usual rounds. Under scorching sun of summer, or in the spattering rains as well as in the cold winter days, I used to remain the same tough guy with a view to becoming an object of pity.
How impregnable is the destiny's core and its unfortunate aspects! I had my miseries all round. It was a problem to earn a few chips out of the mercy of those who were strangers. I had but those 20 shopkeepers ready to help me season in and season out. But it was an awful task to cover the great distance which was poles asunder.
Flexibility in my income created worse confusion in me. So, I had to bid adieu with a heavy heart to this sort of earning my means. It struck within me that it might be suitable to get myself attached to a confectioner's* shop as a boy worker. I took up this course because by that time I had gained acquaintance with those types of boys working in those enterprises. At ease I could be engaged in lieu of a shallow amount and foods for both the diems.
Bearing within me all the higher qualities of a Brahmin I had to undertake jobs forgetting any and every prejudice. I would be sweeping filth after one had taken his meals in the shop, or again, would be washing the dishes, no matter whatever the caste or community be. What an ignominious task it was for me. Yet, I had not the liberty of my own to suspend myself from doing these absolutely abominable tasks.
All for the best, I was happy with my new change. That type of work was, unfortunately, a very boring one. I used to serve the food on the table for those who would want that way, and in the next time I would run with the sweetmeats, in hand, to the man who had come to purchase the same. Question of rest was so very silly to think about.
Really I used to get fed up so very often. Being a novice in that line of activities I used to be chased by all the other boy servants so that I might elevate my working spirit and attitude at the shortest possible period. What was there to take up, was my own question, too. The mentality of the proprietors of these shops is but one and only one. That is, the profit must be fat at the cost of lean expenses by engaging minimum number of boy servants.
For years together I had kept myself away from my parents. The obnoxious affairs concerning my job in that hackneyed confectioner's shop had made my life more miserable. At least for those by-gone years I was independent to a great extent. Mentally I was pricked within my mind, that, sooner or later I would get doomed if I were to continue with what I had myself chosen to be the best.
The moment that typical anguish landed in my heart I became indifferent. The spirit that I had in me got damped in no time. Very soon I incurred the displeasure of the proprietor of the shop for two reasons. First, my other colleagues started reporting, every now and then, against me to the proprietor. That I became a delinquent in respect of doing my duties was noted finally. Secondly, the outsiders at the counters used to create dispute pointing at my reluctant attitude.
How could I convince others with what distraction I was suffering from, then? In those days I used to be taken away by my inner self with all the retrospection of the incidents that involved me during my dreams in every night. I was experiencing mysticism especially from within my heart. Along with it I used to receive more lessons in the path of Yoga always in my dreams.
All, in the form of remembrances, would pile up during the day time. So, I used to falter in my duties. So, I used to be taken to task by the proprietor. At length that man would go so far that he would not have any obsession in calling me by ill names.
However, as usual, one day during my return journey at the morning hours from the Ganges, I came across a bundle wrapped in rag on the road.
Whatever I had at the back of my career and at least the environment I had had during my infancy, it never imparted in me any design to build up my future by being a picker. The bundle underneath my feet focused within me as an object to my liking. What the contents might be was the only point at issue with which I was confronted.
Passersby on the road were few and far between. Just at that very moment I had not the slightest danger from falling within the range of any watchful eyes. With my very curiosity to lift the bundle, I felt my pulse was running like an engine.
Without giving any further thought I had my course decided. Hastily I picked up the same and I took my course towards the Ganges once again.
Definitely, culprits are immune to committing their offense. Under what code of ethics my particular case could be placed! Yet, restlessness within me made my nerves so very weak that I could not even unfold the bundle with a view to looking at the contents within.
At length I became bold enough, as by that time, I could set up enough counter currents within my conscience. Still the morning had not set in with its usual light and the congregation on the banks of the Ganges was at its minimum. Those who were there were busy with their own affair.
Without wasting any further time I opened the small bundle. What a surprise! With the very unfolding of the bundle I had seen two full-fledged guineas and sum of Rs. 250/- in currency notes.
What a trial the mother had instituted for me! I was really lost within the net which my own hands had woven. I decided to speak the truth to the confectioner under whom I was serving and with a formidable uneasiness, all over, within my body at last I reached the shop.
To establish the truth, at times, with the impeccable logic is a hard game. Truth unfolds its virtue to a truth-seeker only. In my case that straight significance crept into a malady with all its evil wings.
The local people rushed to the confectioner's shop on hearing my master's rhapsodic cross-examination. Blood surged within my veins and made me frightened. I was out of my gear and trembling all over. All the hoarse remarks of the confectioner hit me like a trident at my breast.
At the pitch of emotion somebody suggested that I might be taken to a local police station with the booty. But it was my master who, was so long shouting with a full-throated voice, captured the mind of the crowd. Actually he was a man of importance in that locality for a good deal of period. Hence, for the time being the matter was dropped.
After that incident I was made miserable. Whatsoever I would do was used to be on the nerves of my master. He made it a point to do away with my job through that type of ill treatment. So long he used to flood me with his obnoxious remarks. Since I had got that bundle and handed the same over to him, he started showing his arrogance in every respect. Also, he used to beat me times without number.
It became absolutely impossible on my part to continue my services with him. I was driven out one day, finally.
On the top of my dismissal from the place, I asked for the treasure kept with him. On my nose I was denied. I started weeping at the top of my pitch. Again there was a gathering of the crowd. The majority in the crowd expressed their good views pointing at my good habits and sober attitude which I had been extending to them during all those years of my stay in that locality.
Finally I was retained back with a sum of Rs. 250/- only. But those two guineas were not given to me. The more I would urge for those two precious bits, the more I was treated by ill words.
*Sree Baddhi Nath Manna, Keshabpur, Howrah, Sree Prosad Majhi, Kuldanga, Howrah, Sree Naren Lolay, Bhagabatipur, Hooghly